High Durability: PPR pipes exhibit exceptional durability, making them suitable for long-term use in plumbing systems. They are resistant to corrosion, chemical deterioration, and scaling, ensuring a long lifespan and reduced maintenance needs.
Thermal Stability: PPR pipes have excellent thermal stability, allowing them to handle a wide range of temperatures. They can withstand both hot and cold water applications, making them suitable for both residential and commercial plumbing systems.
Low Friction Loss: PPR pipes have a smooth internal surface, resulting in low friction loss during fluid flow. This characteristic minimizes pressure drops, increases system efficiency, and reduces energy consumption.
Easy Installation: PPR pipes are lightweight and flexible, simplifying the installation process. They can be easily cut, joined, and bent using heat fusion or mechanical joining methods. The flexibility of PPR pipes also allows for easy routing around obstacles, reducing the need for additional fittings and minimizing potential leak points.
Leak-Free Joints: The heat fusion method used to join PPR pipes ensures leak-free connections. When heated, the PPR material fuses together, creating a seamless joint that is strong and reliable. This eliminates the risk of leakage, ensuring airtight and watertight plumbing systems.
Applications of PPR Pipe:
Residential Plumbing: PPR pipes are extensively used in residential plumbing systems for both hot and cold water distribution. They are suitable for applications such as potable water supply, sanitary plumbing, and radiant floor heating.
Commercial Buildings: PPR pipes find wide applications in commercial buildings, including hotels, hospitals, schools, and office complexes. They are ideal for water supply, HVAC systems, and industrial process pipelines.
Chemical and Industrial Applications: Due to their chemical resistance, PPR pipes are used in various chemical and industrial applications. They are suitable for transporting aggressive chemicals, acids, alkalis, and other corrosive substances.
Agriculture and Irrigation: PPR pipes are used in agricultural and irrigation systems, delivering water to crops and farmland. Their resistance to chemicals and UV rays makes them suitable for outdoor applications.
OEM PPR pipe
offer a range of advantages that make them highly suitable for modern plumbing systems. With their durability, thermal stability, ease of installation, and leak-free joints, PPR pipes provide efficient and reliable water distribution.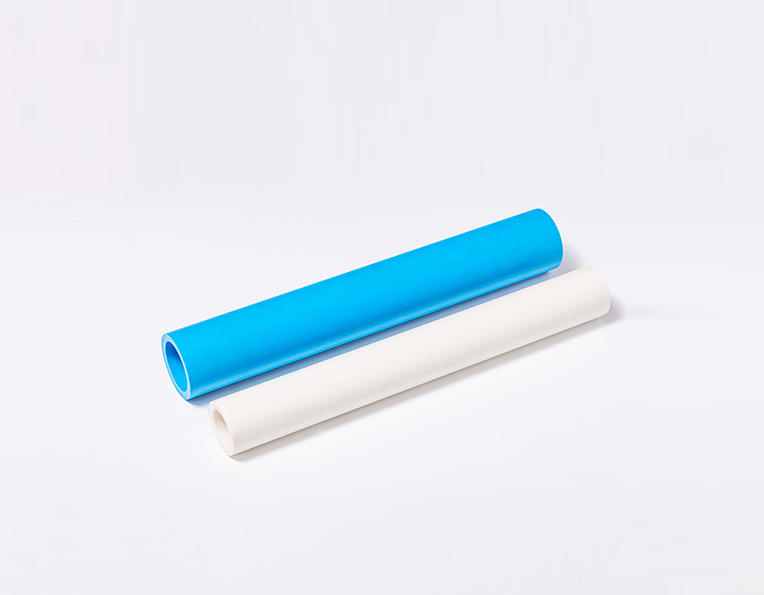 PPR-AL-PE/PERT/PEX/PPR Plastic Pipe are used for household and industrial purposes where water can't pass through at high pressure. Sizes of PPR-AL-PE/PERT/PEX/PPR Plastic Pipe range from 100mm to 900mm in diameter and 200mm to 990mm in length and thickness ranges from 2mm to 50mm.The effective usage temperature range of PE and PEX pipes is -40c ~ 80c, PERT pipe can be used in -40c ~ 70c range and PPR pipe can be used up to -20c.It has good corrosion resistance against acids and alkalis, and is strong to pressure.